True American Craftsmanship 🇺🇸
Havens Luxury Metals is proud to be 100% Made In The USA. All Havens products are handcrafted in Florida by skilled craftsmen using the highest quality American Stainless Steel and Pure Copper. Make your Home a Haven with peace of mind knowing you are supporting American families.
🔥 Project Spotlight - Penthouse Table
Explore Havens Collections
Let customers speak for us
Waterstone Faucets
Select from the highest quality faucets in the World, American handcrafted by Waterstone in California. Designed for both visual beauty and maximum functionality, select from pulldown, bridge and extended reach models. Pair any Havens Sink with a Waterstone faucet for the ultimate luxury duo!
Explore Faucets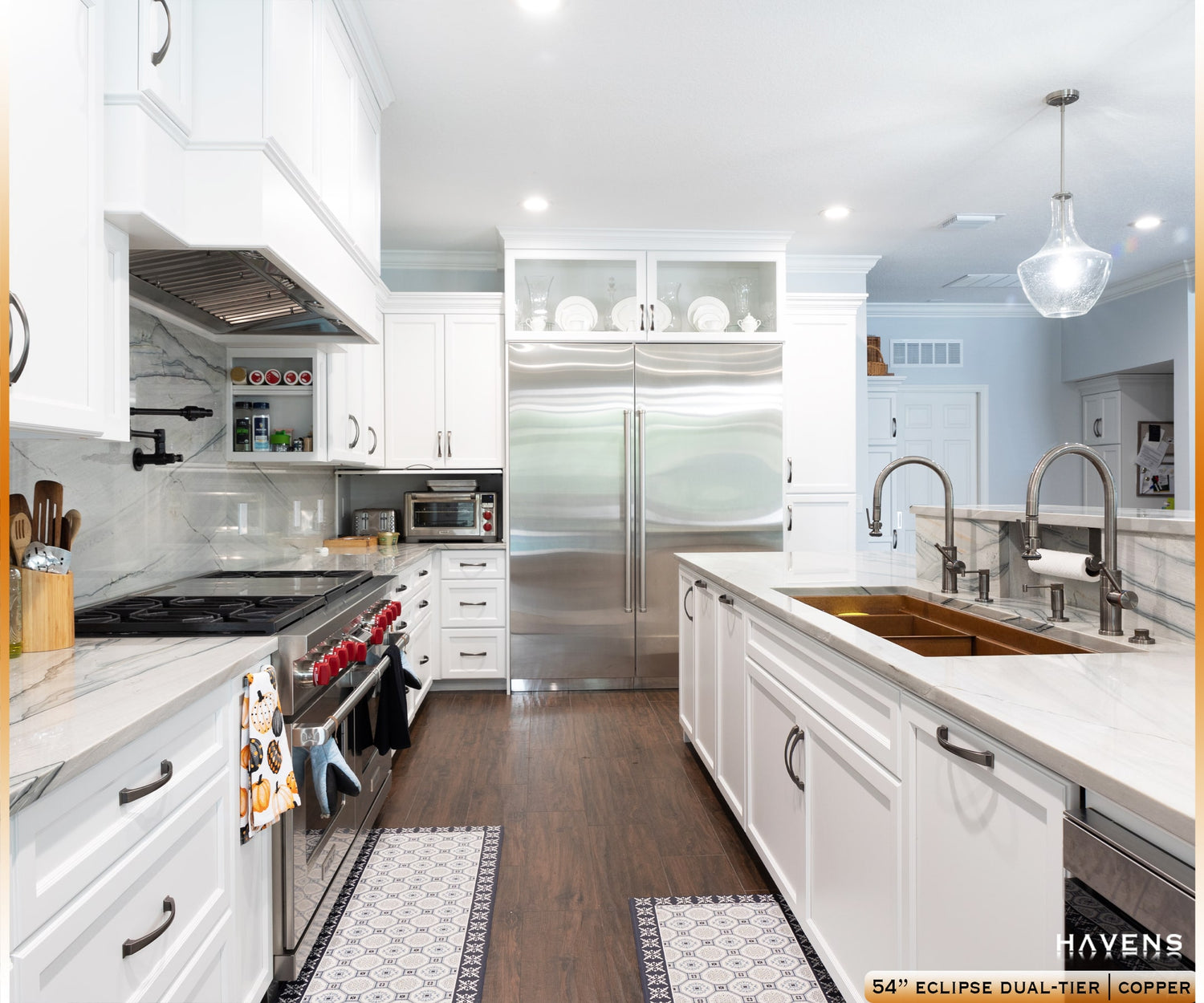 Make Your Home a Haven
The kitchen is the heart of the home, a place to enjoy delicious family meals and create memories with your loved ones! Turn your kitchen into a space you adore and your family feels comfortable.

Havens is home of the most advanced any dynamic metal products in the World. Integrate luxury metals into your home and make it Your Haven!
Explore Sinks
"Havens Is First Class"
"I have been overwhelmed and delighted throughout all my interactions with Havens. From my first inquiry about pricing and options through receiving the excellently packaged awesome sink, they have been incredibly customer focused.  You understand quality and service. Go Havens! Go USA! 
The sink went in without a hitch and it looks and functions perfectly.  
A huge thank you to your team, superb craftsmen, and shipping department. Havens is first class."
- Wayne H.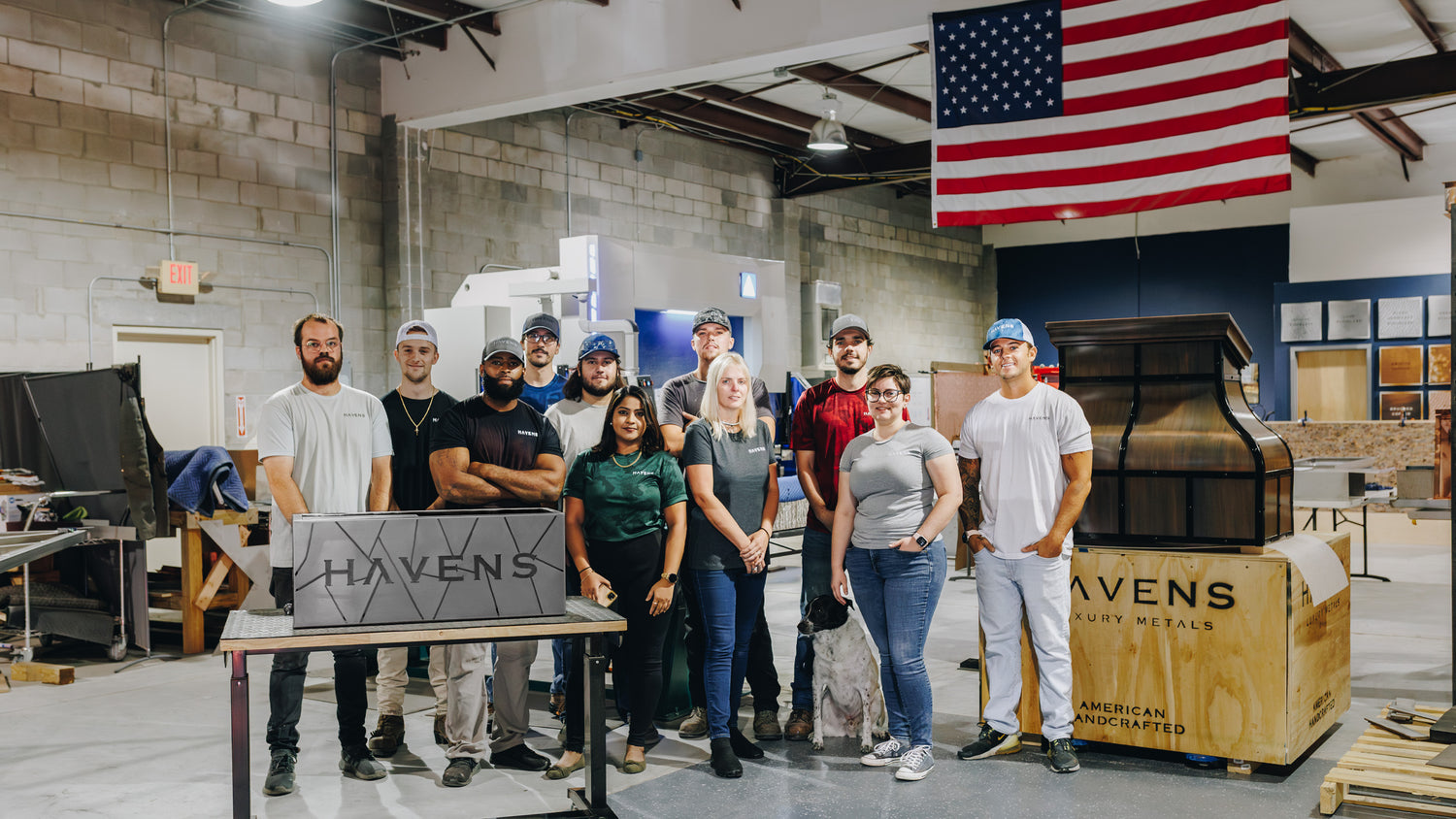 Meet The Havens Team 🤝
Take a look Behind The Metal at Havens advanced level of craftsmenship and skill it takes to put together every work of art we create. Explore the world of fabrication, welding, and finishing metal in Havens Metal shop located in Edgewater, Florida!
Meet The Team
The Highest Quality Metals 🇺🇸
Havens Luxury Metals fabricates exclusively from the highest quality American metals, including Pure Copper and Heavy Duty Stainless Steel. Explore Havens line of over a dozen luxury metal finishes!
Explore Finishes
Heavy Duty Stainless Steel Finishes
Make Your Home a Haven
Fire Pits - Advanced Sinks - Range Hoods - Backsplashes
Take Your Space To The Next Level
Call Havens at (407)-456-7071